Artist
Kano Tan'yū
(狩野探幽; 1602–1674)
Catalogue information
Edo period
Album with eight leaves of painting and eight leaves of calligraphy
Painting: ink on silk
17.8 x 17.4 cm (7 x 6 7/8 in.)
Calligraphy: ink on decorated paper
19.5 x 18.5 cm (7 5/8 x 7 1/4 in.)
Donated to the Minneapolis Institute of Art by the Mary and Jackson Burke Foundation in 2015
Literature
Burke 1993, pp. 32–35, fig. 9/no. 21.
1993
Japanese Art: Personal Selections from the Mary and Jackson Burke Collection. Delray Beach, Fla.: The Morikami Museum and Japanese Gardens.
Additional details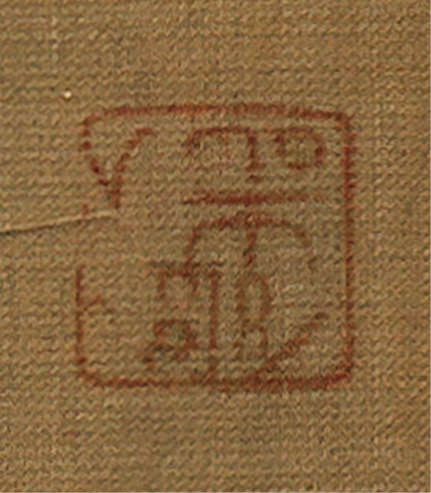 Text
Evening Bell at the Temple in Smoky Mist. // At sunset the temple bell sounds through the fog. / People in distant places, too, hurry on their way.
Seals
[on each leaf] Tan'yū