Artist
Nishikawa Sukenobu
(西川祐信; 1671–1751 )
Catalogue information
Edo period
Hanging scroll; ink and color on paper
38.1 x 57 cm (15 x 22 1/2 in.)
Donated to The Metropolitan Museum of Art, New York by the Mary and Jackson Burke Foundation in 2015
Ex Coll.: Frank E. Hart
Literature
Edwards 1997, p. 32
1997
"Japan's New Past." Archaeology 50, no. 2 (March/April): 32–42.
;
Ronnberg and Martin 2010, p. 72, fig. 2
2010
The Book of Symbols. The Archive for Research in Archetypal Symbolism. Cologne: Taschen.
;
Yamamoto Yukari 2010, p. 2, pl. 1.
2010
Kamigata fūzokuga no kenkyū: Nishikawa Sukenobu, Tsukioka Settei o chūshin ni (A study of genre painting in the Kyoto area: With a focus on Nishikawa Sukenobu and Tsukioka Settei). Tokyo: Geika Shoin.
Additional details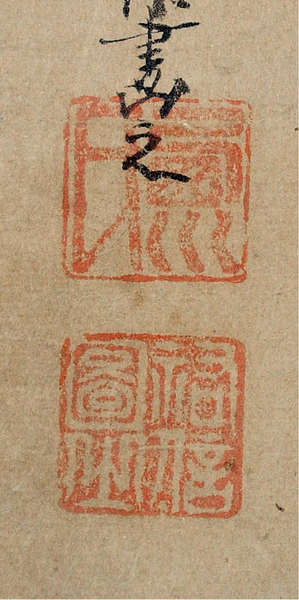 Signature
Painted by Nishikawa Ukyō Sukenobu
Seals
Nishikawashi; Sukenobu painted this