Artist
Unchō
(雲潮; fl. late 18th century)
Catalogue information
Edo period, 1796
Hanging scroll; ink, color, and gold on silk
92.7 x 34 cm (36 1/2 x 13 3/8 in.)
Donated to The Metropolitan Museum of Art, New York by the Mary and Jackson Burke Foundation in 2015
Literature
Additional details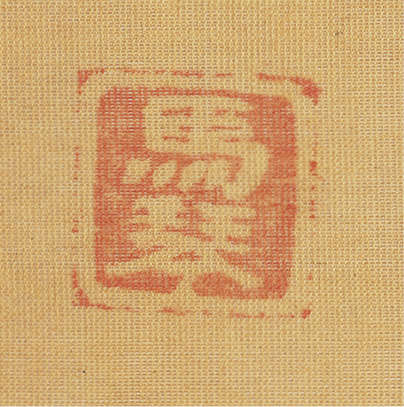 Signature
Painted by Unchō in the eleventh month of 1796
Seal
kaō
Text
by Santō Kyōden (1761–1816)
Anyone can break off the branch of a willow by the roadside or pick a flower from a fence. / Even Saigyō has not yet seen Yoshiwara in the season of flowers.
Signature
Inscribed by Santō Kyōden
Seal
"Deer Fence," poem by Wang Wei (ca. 701–761)
Empty mountains, no one in sight. / [I] hear only the sound of someone talking. / Setting sunlight enters the deep woods, / shining again over the green moss.
Text
by Takizawa Bakin (1767–1848)
The house of Yoshiwara is north of Kinryūzan; / the courtesan thinks often of Thousand-Armed Kannon. / She lies on three layers of quilts and touches the bodies of ten thousand men. / Yet lice never cling to the collars of her wealthy customers; / such is the disposition of the women of Yoshiwara.
Signature
Playfully inscribed by Kyokutei Bakin
Seal
Bakin