Artist
Kubo Shunman
(窪春満; 1757–1820)
Catalogue information
Edo period
Hanging scroll; ink and color on silk
91 x 32.2 cm (35 7/8 x 12 5/8 in.)
Donated to the Minneapolis Institute of Art by the Mary and Jackson Burke Foundation in 2015
Ex Coll.: Frank E. Hart
Additional details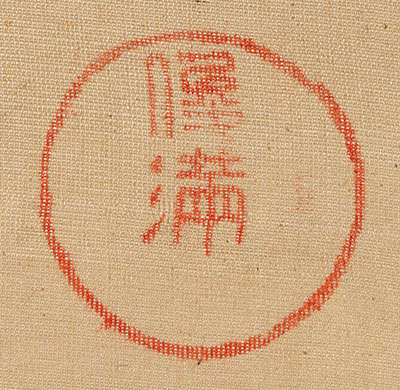 Text
by Ōta Nanpo (1749–1823)
Even a life that may be threatened by naison [intestinal damage] or jinkyo [venereal disease] wishes to be saved, / at the time of cherry blossoms.
Signature
Shokusanjin
Text
by Ishikawa Masamochi (1753–1830)
Immortals or goblins mistake / the branches of cherries at Yoshino / for banks of clouds.
Signature
Chikujuen
Text
by Sugawara Nagane (1768–1845)
All white flowers of the world / look like kuzu at Mount Yoshino.
Signature
Nagane
Text
by Kitagawa Kihei (1753–1829)
If the Ōmon of Yoshiwara could keep the wind from entering, / one thousand ryō would not be spared / to pay for a flower there.
Signature
Magao
Text
by Shunman
Please, lay monk, tie up the wind god / when the cherries at Yoshino are at their height.
Signature
Inscribed and painted by Shunman
Seal
Shunman