Artist
Utagawa Toyokuni II
(歌川豊国二代; 1777–1835)
Catalogue information
Edo period, 19th century
Hanging scroll; ink and color on silk
40.6 x 54.6 cm (16 x 21 1/2 in.)
Donated to The Metropolitan Museum of Art, New York by the Mary and Jackson Burke Foundation in 2015
Ex Coll.: Frank E. Hart
Literature
Narazaki Muneshige 1969, no. 77.
1969
[Editor]. Zaigai hihō: Ōbei shūzō Nihon kaiga shūsei (Japanese paintings in Western collections). Vol. 3, Nikuhitsu ukiyo-e (Ukiyo-e paintings). Tokyo: Gakushū Kenkyūsha.
Additional details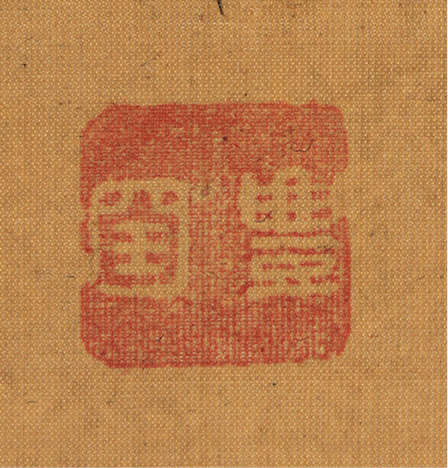 Signature
Painted in the Hishikawa style by Kōsotei Toyokuni
Seal
Toyokuni
Text
by Ichikawa Ebizō (1791–1859)
The young dude parades through the streets [of Yoshiwara], / while grabbing hold of a long sword.
Signature
Actor of Edo Kabuki Ichikawa Ebizō VII
Seals
Kiba; Byakuen