Artist
Totoki Baigai
(十時梅厓; 1749–1804)
Catalogue information
Edo period, 18th century
Hanging scroll; ink and light color on paper
27.1 x 56.7 cm (10 5/8 x 22 3/8 in.)
Donated to The Metropolitan Museum of Art, New York by the Mary and Jackson Burke Foundation in 2015
Additional details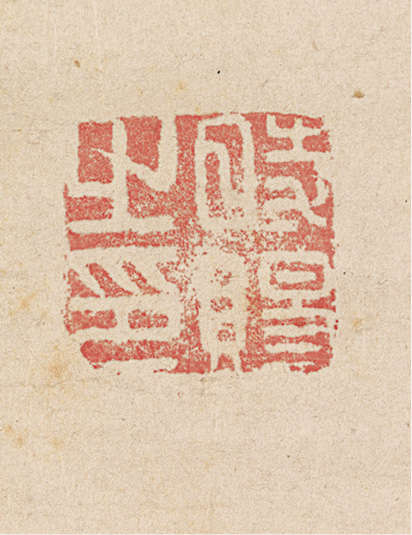 Text
Facing the wall for nine years, / grasping the key of Zen in an instant. / Empty-minded in a dirt chamber, / oblivious to right and wrong.
Signature
Painted and inscribed by Baigai
Seals
To accomplish a task satisfactorily, one has first to sharpen one's tools; Jishi no in
Supplementary Transcriptions
Text
九年面壁﹐1
一捥禪機。
土室嗒然﹐
忘卻是非。
Signature
梅厓畫並題。
Seal
工欲能事必先利器 (朱文長方印)(relief, rectangle)
時賜之印 (白文方印)(intaglio, square)
Notes
1. The line refers to Bodhidharma (died 536 or 528).