Artist
Okada Hankō
(岡田半江; 1782–1846)
Catalogue information
Edo period, 1843
Hanging scroll; ink and light color on paper
127.7 x 59.1 cm (50 1/4 x 23 1/4 in.)
Donated to The Metropolitan Museum of Art, New York by the Mary and Jackson Burke Foundation in 2015
Literature
Murase 1975, no. 83.
1975
Japanese Art: Selections from the Mary and Jackson Burke Collection. Exh. cat. New York: The Metropolitan Museum of Art.
Additional details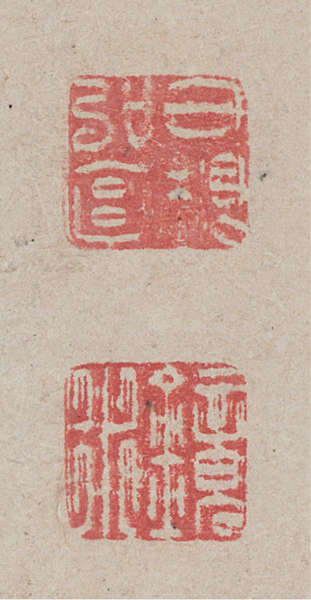 Signature
Painted by Hankō in the summer of 1843
Seals
Denshuku; Hankō
Text
by Hineno Kyōsui (1786–1854)
At the feet of lovely mountains and by the brooks, / piles of snow and ice cannot thwart the arrival of spring. / Cool, delicate plum blossoms and pure slender bamboo / shelter the tender-hearted one reclining in the pavilion.
Signature
Kyōsui Kinsō
Seals
Sekika; Hine Kōkyō; Kyōsui
Supplementary Transcriptions
Signature
癸卯夏月半江寫。
Seals
匝肅(白文長方印)(intaglio, rectangle)
半江(白文長方印)(intaglio, rectangle)
Text
好山之麓澗之濱﹐
積雪堆冰不礙春。
寒秀梅花清瘦竹﹐
護他溫藉臥樓人。

Signature
鏡水釣叟
Seals
夕佳(朱文長方印)(relief, rectangle)
又根弘享(白文方印)(intaglio, square)
鏡水(白文方印)(intaglio, square)