Artist
Itō Jakuchū
(伊藤若冲; 1716–1800)
Catalogue information
Edo period, 1795
Hanging scroll; ink on silk
140.8 x 79.4 cm (55 3/8 x 31 1/4 in.)
Donated to The Metropolitan Museum of Art, New York by the Mary and Jackson Burke Foundation in 2015
Literature
Kyoto National Museum 2000
2000
Jakuchū: Tokubetsu tenrankai botsugo 200-nen; Bunkazai hogohō 50-nen kinen jigyō (Jakuchū: Special exhibition; The 200th anniversary of Jakuchū's death). Exh. cat. Kyoto: Kyoto National Museum.
;
Murase 2000, no. 120
2000
Bridge of Dreams: The Mary Griggs Burke Collection of Japanese Art. Exh. cat. New York: The Metropolitan Museum of Art.
;
Tsuji Nobuo et al. 2005, no. 100.
2005
Nyūyōku Bāku korekushon-ten: Nihon no bi sanzennen no kagayaki / Enduring Legacy of Japanese Art: The Mary Griggs Burke Collection. Exh. cat., Museum of Fine Arts, Gifu; Hiroshima Prefectural Museum of Art; Tokyo Metropolitan Art Museum; and Miho Museum, Shigaraki, Shiga Prefecture. [Tokyo]: Nihon Keizai Shinbunsha.
Additional details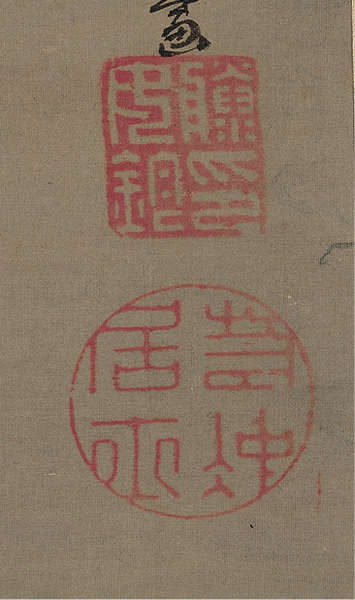 Signature
Painted by Beito-ō at age 83
Seals
Tō Jokin in; Jakuchū koji