Artist
Chōgō
(長郷; fl. 18th century)
Catalogue information
Edo period, 1777
Hanging scroll; ink and light color on paper
48.3 x 55.5 cm (19 x 21 7/8 in.)
Donated to The Metropolitan Museum of Art, New York by the Mary and Jackson Burke Foundation in 2015
Additional details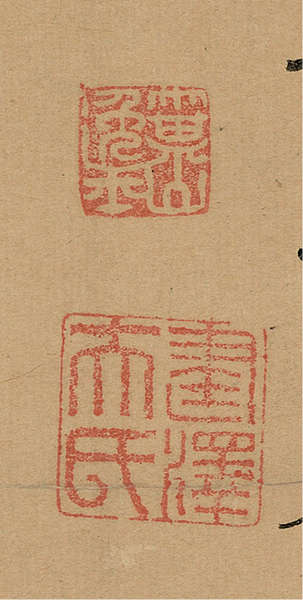 Signature
Playfully painted by Chōgō
Seal
Shūhōken
Text
by Minoyama
This painting depicts the pilgrims on their way to the shrine in Ise. Since Ise is the site of the imperial ancestral shrine, people going there to pay homage to the deities often crowd the roads. In the summer of 1771 a rumor suddenly spread near and far, alleging that good fortune for the pilgrims would multiply this year from previous years and they should hurry to act upon their devotion. It began circulating in the Kyoto-Nara area and San'in regions, and soon reached the entire region. From everywhere on the island, people came with their seniors and children in continual streams night and day. As there were not enough accommodations for them all, many were left exposed to the elements on the roadside. The penniless poor had to beg along the way to sustain themselves and only barely made the trip after extreme hardship. It was quite a phenomenon. A certain Mr. I, an art aficionado as ever, commissioned a painter to depict the scene and asked me to record the entire incident. Though a trivial fad, it reflected the social mores nonetheless. It is fair to say that the thoughtful painter did not leave out the smallest details.
Signature
The old Mr. Minoyama inscribed this in the fourth month of 1777
Seals
Kankyo seishō; Minoyama Isshi; Tatesawa Daishi
Text
by Chōgō
The divine wind assures / the royal reign remains infinite / as long as the Mimosuso River remains clean and unsoiled.
Seal
kaō