Artist
Baiōken Eishun
(梅翁軒永春; fl. ca. 1720)
Catalogue information
Edo period
Hanging scroll; ink and color on silk
102.6 x 41.3 cm (40 3/8 x 16 1/4 in.)
Donated to The Metropolitan Museum of Art, New York by the Mary and Jackson Burke Foundation in 2015
Ex Coll.: Frank E. Hart
Literature
Narazaki Muneshige 1969, no. 34
1969
[Editor]. Zaigai hihō: Ōbei shūzō Nihon kaiga shūsei (Japanese paintings in Western collections). Vol. 3, Nikuhitsu ukiyo-e (Ukiyo-e paintings). Tokyo: Gakushū Kenkyūsha.
;
Jenkins 1971, no. 123.
1971
Ukiyo-e Prints and Paintings: The Primitive Period, 1680–1745. Exh. cat. Chicago: Art Institute of Chicago.
Additional details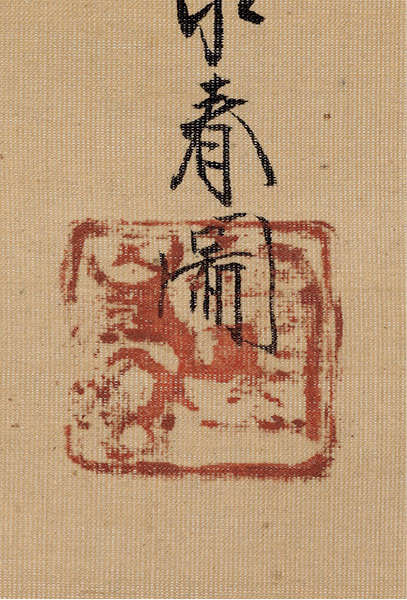 Text
I did not say I retired for the night, / yet she loosens her sleeves. / The way she reads my mind / brings out my tears.
Signature
Painted by the Yamato-e painter Baiōken Eishun
Seal
Illegible