Artist
Ike Taiga
(池大雅; 1723–1776)
Catalogue information
Edo period
Hanging scroll; ink on paper
23.7 x 33.4 cm (9 3/8 x 13 1/8 in.)
Donated to The Metropolitan Museum of Art, New York by the Mary and Jackson Burke Foundation in 2015
Ex Coll.: Okamoto Kōhei, Kangawa Prefecture
Literature
Tanaka Ichimatsu et al. 1960, no. 797.
1960
[Editors]. Ike Taiga sakuhinshū (The works of Ike Taiga). 2 vols. Tokyo: Chūōkōron Bijutsu Shuppan.
Additional details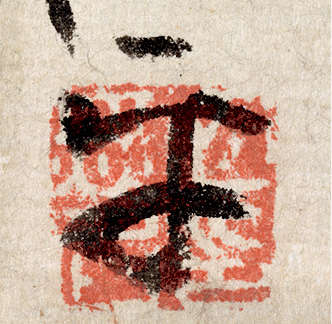 Text
Dear Mr. Shukuya: / I am presenting that scroll to you as a gift. As to your request, I asked one or two people I thought helpful. Yet the decision has not been made. I will bring it to you in a few days so that you will be able to work on it. This is a hasty reply. / Twenty-third day of the ninth month.
Signature
Respectfully, Shūhei
Seal
Ike Mumei in